I would like to share a website I've recently discovered and found to be rather good. It's called '
Boxed Up
' and, to quote the website itself, it is a place to;



" Organise your internet shopping and make it more fun with boxed up...

Discover and share things with your friends and community.

"
And yup, I actually really like it. It has received Gingerella's seal of approval. Some might say I join too many websites but I say er... no I don't? OK, rubbish comeback but let us continue...
It has been so useful because I've been writing down my Christmas gift ideas (yup, I'm starting early this year and doing the majority of it online) on scraps of paper, which easily get lost, confusing or squashed into ever-decreasing spaces as I struggle to organise them by gift recipient.
So, now I've created a list;
'Family Christmas Gifts'
, which only I can see and are ordered by their tags; either the shop they are available from or the recipient. That's just my own personal system, you can design your own listing or tagging system but it it works really well for me!
I also have lists for
'Things I want'
(does what it says on the tin) and
'Gifts for others'
just for general gift ideas. In total, I have almost 50 gift ideas across all 3 lists and each one is linked to where I found it online.
The other added bonuses are, you can;
import your Amazon wishlist
spot things on other members'

'Things I want'

lists and go 'Yehhh, I want that too!' and add it to your own list
use the website for gift ideas
use your

'Things I want'

list as an easy way of your friends getting you something for Christmas or your birthday
integrate the website into Firefox so if you see something you like on a website, you can simply click to 'Add to your boxed up' or click to see your boxed up page
do so much more!
There are a few missing components, my specific desire would be to have a printable copies of the lists, but I gather that the website is rather new so there is still time for improvement.

I have invited a few friends but only one has obliged so far.


So there, I think it's a really excellent website.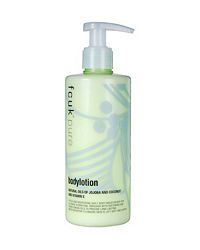 So what else has been happening? A while back I told you I joined the choir. No? Well, I did. The Choir and Orchestra Society (CAOS) to be more precise. We have a Christmas on December 6th concert in Manchester Cathedral (£5!). However, last night we performed 3 sets inside Manchester's big Boots store. It was lovely and great fun! We even got quite a few applauses and some people interested in coming to the concert. We each got a goody bag - well, box actually! - as well, which included quite a few FCUK toiletries like green body lotion mist, which actually smells quite nice and Kangol hair putty, which I didn't think smelt so good.
We shall be performing in Boots again in 2 weeks and that time will be
Christmas
themed so time for me to invest in a lovely santa hat and glittery tinsel! Oh it reminds me of Christmas performance days with the school orchestra!